Good income growth and more satisfied customers
– The quarterly accounts reveal good income growth for Sparebanken Sør, and loan loss provisions and finance markets who reflect a demanding macro image.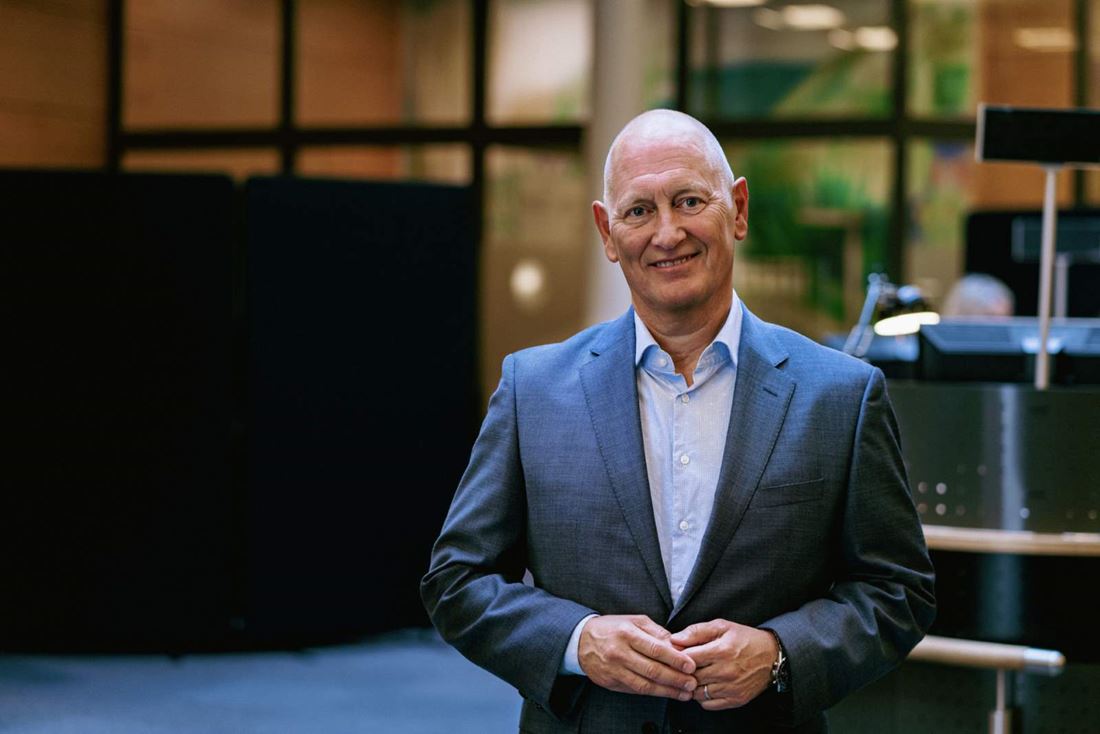 Says CEO Geir Bergskaug, who this week presented the Q3 2022 results. A result pre-tax of NOK 344 mill., a small decrease compared to the same period in 2021.
Still good income growth
Bergskaug says the lending growth is good, both in the retail and corporate market.
– We're experiencing a gross lending growth of 5.3 percent in the last 12 months.
The increase in net interest income continues as expected, in correlation with the interest rate changes from Norges Bank, and amounted to NOK 609 mill. in Q3 2022, compared to NOK 493 mill. in Q3 2021.
Increased loan loss provisions and negative finance
The bank had a net loss on loans of NOK 51 mill. in Q3 2022.
– Default is still low, and we didn't have major losses in this quarter. This is positive, but a demanding macro image of the final months have led to somewhat higher model-based loan loss provisions, says Bergskaug.
The quarterly results reveal a negative net finance income of NOK 69 mill.
– The decrease in financial income is a result of a decrease in value in very unstable finance markets.
Strong capital situation
Sparebanken Sør ended Q3 2022 with a common equity tier 1 (CET1) capital ratio of 17.5 percent, compared to 16.2 percent in Q3 2021. This is well above the current capital requirements of 13.2 percent, and slightly up from 17.4 percent in Q2 2022.
– The bank is well positioned for the increased capital requirements that'll come by the turn of the year.
More satisfied customers
– We have recently received the results from the yearly EPSI customer survey, and we're happy to see great progress, especially in retail customers. While the benchmark in this field is stable, we are improving customer satisfaction, says Bergskaug. He points especially to the fact that customers are increasingly pleased with the attention they are getting from their financial advisor.
In their 2022 report, EPSI explains the progress of among others Sparebanken Sør like this:
«The common denominator for these is that they are more proactive, better at customer relationship management, and better at customer communication.»
Recognition for the work on sustainability
In the EPSI customer survey, the respondents are also asked about sustainability – an area in which Bergskaug is happy to witness great progress.
– The work on sustainability is important to us, to this region and to our customers. Therefore, it is nice to see that we are progressing on most sustainability questions in this survey, and that we are above the benchmark in our field. Both retail and corporate markets are progressing well when questioned on whether the customer feels we are committing ourselves and initiating steps that contribute to a sustainable development for future generations.
Recently, Sparebanken Sør also landed a solid 20th place in the American Newsweek's ranking of the world's most socially responsible banks.
– It's nice with these kinds of recognitions, and they show us that the work we're putting down in sustainability is going in the right direction, says Bergskaug.
Highlights from Q3 2022 (Q3 2021 in parenthesis):
Profit before tax: NOK 344 mill. (NOK 407 mill.)
Return on equity: 7,1 percent (9,2 percent)
Net interest income: NOK 609 mill. (NOK 493 mill.)
Net profits financial instruments: NOK -69 mill. (NOK 29 mill.)
Income from associated companies and subsidiaries: NOK 28 mill. (NOK 34 mill.)
Operating expenses: NOK 282 mill. (NOK 249 mill.)
Net loss on loans: NOK 51 mill. (NOK 2 mill.)