Good growth and net entry on losses
– The first quarter has been good for Sparebanken Sør, with solid results and growth. It's also good to see that unemployment is decreasing and investment growth in the region is strong.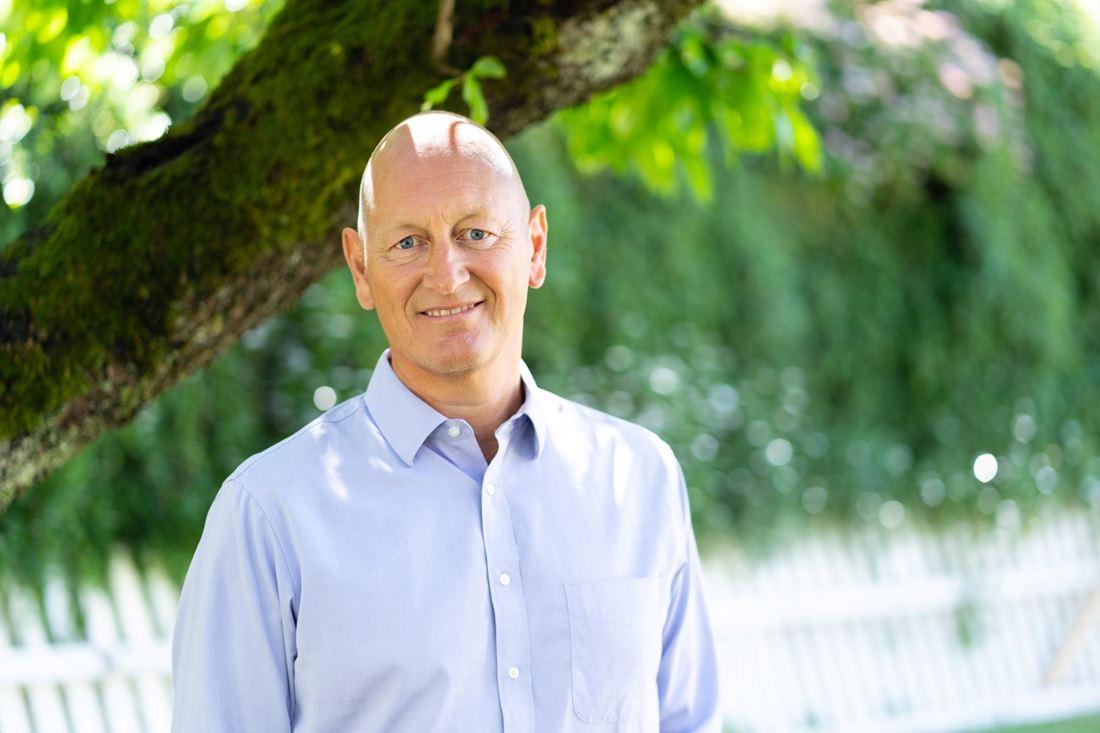 Says CEO Geir Bergskaug, who Friday presented the results for Q1 2022. A financial result pre-tax of 355 mill. NOK is an increase from 345 mill. NOK in the same quarter of 2021.
– We've had solid results over time, which the beginning of 2022 also demonstrates. Both deposits and lending growth is good, while we're having entry on losses and can see a positive trend in commission income from associated companies.
Solid growth in net interest income
Net interest income amounted to 521 mill. NOK in Q1 2022, compared to 451 mill. NOK in Q1 2021 – an increase of 70 mill. NOK. There has been an increase in the interest margin for both the retail and corporate market in the last year.
– Low interest rates had a negative influence on Sparebanken Sør's interest margins in 2021, but decent growth and a gradually increased interest rate lead to a stronger net interest income in the first quarter of 2022.
The positive lending and deposit growth from 2021 continued in 2022, with a growth rate of 4.5 and 6.4 per cent respectively. The bank has a deposit-to-loan ratio of 54.9 per cent, something which has increased during the past 12 months.
Concentrating on insurance
The bank aspires to grow extensively in revenues from associated companies, from insurance, securities funds, and leasing, among other things. Bergskaug reports on a strong first quarter, even if the results from Frende are somewhat affected by market turmoil.
Commission revenue has had a favourable development, and he mentions particularly the focus on insurance.
– The bank bought the majority of shares in Sørlandets forsikringssenter on 1. July 2021, consequently taking over an insurance portfolio of 110 mill. NOK. We are now strengthening the sales apparatus on insurance significantly and can see a solid increase in commission revenues in Q1 2022 compared to the same quarter last year.
New dividend policy
Recently, the Board of Trustees of Sparebanken Sør decided to increase the bank's ownership ratio and to introduce customer dividends. A larger portion of the bank's capital will now be on the stock exchange. More than 3 billion of the primary capital will be converted into equity certificates, and will be transferred to Sparebankstiftelsen Sparebanken Sør, which will sell a substantial part in the market.
– With a larger portion of our capital listed, being an owner in Sparebanken Sør will be more attractive. Both for small and larger investors in and outside of our region, says Bergskaug, who also brings good news to the customers.
– Customer dividends will be introduced from the financial year of 2022. Since the size of the dividends depends on the bank's profits, a positive result for the bank is also good news to our customers!
No major losses in the quarter
In Q1, the bank had a net entry on losses of 2 mill. NOK. The corresponding figure in Q1 2021 was 11 mill. NOK.
– We've seen a very positive development regarding default in loans and have no larger declared losses in the quarter. This is good, viewed in the light of the current situation in Norwegian and international economy, but is also a consequence of a low risk profile in the bank's loan portfolio, explains Bergskaug.
– We're very pleased with the results from the first quarter. They strengthen us towards further growth and development and facilitate an increased return on equity through a new structure of capital, and solid customer dividends at the end of the year.
Income from financial instruments affected by market turmoil
The war in Ukraine caused an increased uncertainty in both the Norwegian and the international economy. The uncertainty has led to increased credit spreads in the capital market, which has negatively affected the group's income related to the liquidity portfolio. The increased credit spreads have also resulted in positive value changes related to basis swaps, which are included in the group's comprehensive income. The comprehensive income for the first quarter amounted to 362 mill. NOK, which is up 113 mill. NOK from the same period in 2021.
Principal figures from Q1 2022 (Q1 2021 in parenthesis):
Pre-tax profits: 355 mill. NOK (345 mill. NOK)
Return on equity: 7,8 per cent (8,4 per cent)
Net interest income: 521 mill. NOK (451 mill. NOK)
Net income from financial instruments: -26 mill. NOK (8 mill. NOK)
Income from associated companies: 27 mill. NOK (29 mill. NOK)
Operating expenses: 259 mill. NOK (242 mill. NOK)
Net losses on loans: -2 mill. NOK (-11 mill. NOK)